A journey into optimal fertility through integrative health.
The fertility journey can be physically, emotionally and financially stressful.  This can leave you feeling anxious, powerless, even hopeless.  You are not alone, 1 in 8 patients struggle to conceive. 
This course can help you take back control and bring hope into your fertility journey.  Learn ways improve your fertility and increase your chances of pregnancy, through lifestyle modifications.
Stay tuned for future course dates!
Tuesdays & Thursdays
7-9 pm on Zoom
Explore lifestyle approaches to address infertility that can be combined with conventional treatments.
Learn how to select foods and build habits that keep your body in balance, help promote good health, and fertility.
Discover ways to manage everyday challenges and live with more ease through Mindfulness-Based Stress Reduction.
Improve your ability to communicate with others, navigate intimacy issues, and learn coping strategies.
Learn how to assess your environment and to reduce your exposure to toxins that can harm your health.
Receive information about natural supplements that can help improve your fertility.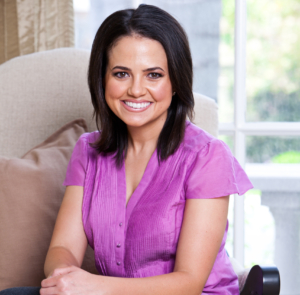 Shala Salem, MD
Fertility Specialist, Pacific Reproductive Center
Dr. Shala is a leading fertility expert in Southern California with over 15 years experience. She uses the latest reproductive technologies combined with integrative approaches to fertility. She has four clinic locations with Pacific Reproductive Center. She is also the founder of the Integrative Fertilty MD.
She's had the privilege of helping thousands of women in the field of Gynecology and Reproductive Health. As a woman, a mother, and a physician, it became very clear to her that women were not truly cared for with traditional medicine alone and this propelled her to study integrative medicine and functional medicine.
Her own experiences with Polycystic Ovarian Syndrome helped her to realize the power of lifestyle changes in creating health.
To learn more about her practice visit pacificreproductivecenter.com
The Integrative Fertility MD | Fertility Specialist in CA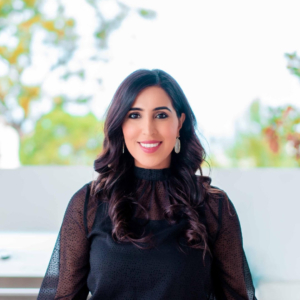 Zermina Akbary, BSN, RN, CHHC
Holistic Nutritionist + Fertility Nurse Consultant
Zermina's journey to becoming a Fertility Nurse Consultant was rooted in her own health challenges. Diagnoses of Polycystic Ovarian Syndrome (PCOS), Hashimotos (an auto-immune thyroid condition), and ultimately thyroid cancer were barriers she faced when she wanted to start a family. She decided to turn to functional medicine to understand and mitigate the root causes of her diseases instead of merely treating her symptoms.
Her love of science and belief in food as medicine inspired her to enroll in an Integrative Nutrition program and advanced studies at the Institute of Functional Medicine to better understand how to approach chronic illnesses more holistically.
After 11 years in clinical practice, Zermina founded Living Wholelistic, her independent consulting practice where she leverages her expertise in functional medicine and integrative nutrition to help women balance their hormones, heal their gut, and optimize their chances for conception. Her passion lies in empowering and educating women on taking control of their health and fertility.
The Integrative Fertility MD | Fertility Specialist in CA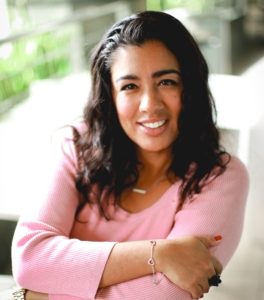 Susana Marquez, LMFT
Licensed Marriage and Family Therapist
Susanna is a Licensed Marriage and Family Therapist (LMFT105624) and a Maternal Mental Health Clinician. I am the founder and clinician of Wellness Para La Mama, a private practice in Long Beach that provides bilingual therapeutic services for expectant and postpartum women. Services include therapy, support groups, workshops and healing circles for mothers suffering from a perinatal mood disorder.
I earned my Masters in Marriage and Family Therapy from Alliant International University in Irvine, CA and I am currently working on my doctorate dissertation in Marriage and Family Therapy (Psy.D). I am a member of California Association of Marriage and Family Therapy (CAMFT) and a Postpartum Support International Coordinator through Postpartum Support International.
Wellness Para La Mama mission is to empower, validate and strengthen the mother in her journey reminding her that regardless of the challenges faced, she is not alone, there is support and she can overcome it.
The Integrative Fertility MD | Fertility Specialist in CA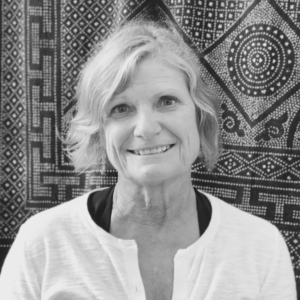 Beth Summerl, RN
MBSR Instructor
Beth is an Instructor of Mindfulness-Based Stress Reduction (MBSR), a well-established mindfulness training program developed in the medical model by Jon Kabat-Zinn at the University of Massachusetts. The effectiveness of MBSR to transform lives has been scientifically documented at major universities and medical centers worldwide.
Beth Summerl teaches MBSR at hospitals, schools, MD practices and in community settings. She is an RN, retired from a career in infectious diseases. Her energies are now focused on helping others find peace and happiness through mindfulness and meditation. She is in her eighth year of teaching MBSR.
The Integrative Fertility MD | Fertility Specialist in CA
Fertility Foundations Course Outline
Tuesday July 28
7pm: Beth Summerl, R.N. : What is Mindfulness?  
Awareness vs. thinking; small moments many times

Habitual modes of mind and perception

Settling into this moment: A brief meditation practice
8pm: Susana Marquez, LMFT : How to handle communication and intimacy issues with your partner. 
Learn how to effectively communicate needs/wants.

Learn how use "I" messages to communicate.

Learn how to identify your needs/wants in regards to intimacy.
Thursday July 30th
7pm: Shala Salem, M.D.  Preconception and Fertility Basics : 
Learn the basics of the female menstrual cycle, how to identify what is normal. 

Learn how to identify your time of ovulation and the best  times to try to conceive. 

What tests are recommended for evaluation  and how to interpret your results.

 Integrative health tips to help optimize health  will also be discussed. 
8pm : Zermina Akbary, BSN, R.N., CHHC:  The Role of nutrition in fertility and pregnancy part 1
Learn all about the important macronutrients needed for healthy hormones and creating balance

Understand the science of how macronutrients affect our hormones – this will be simplified for you so you can make healthier choices

How to implement incorporating these macronutrients into your lifestyle
Tuesday August 4th 
7pm: Beth Summerl, R.N. :   Resistance:  Wanting Things to be Different
Inhabiting the body

Feeling tones

Reactivity and stress
8pm : Susana Marquez, LMFT: How to cope with feelings of fear/failure after a loss 
Learn to identify feelings/thoughts related to failure and fear
Learn to express feelings/thoughts to partner.

Learn coping skills to help minimize feelings of failure and fear.
Thursday  August 6th
7pm : Shala Salem, M.D : Causes of infertility 
Learn about polycystic Ovarian syndrome (PCOS) and affects on  fertility.

Learn about endometriosis and how this affects fertility 

Learn about Male causes of infertility

Learn about Age as a factor of infertility 

Learn about  causes of miscarriage and how this relates to infertility 

Learn integrative methods to improve these conditions and help to increase chances of pregnancy.
8pm: Zermina Akbary, BSN, R.N., CHHC  – The role of nutrition in fertility and pregnancy part 2
The importance of balancing blood sugar + insulin levels and how that can affect fertility. 

Focus on replacing food items instead of removing. How to transition into making healthier swaps that will support you on your fertility journey.

Understand what a fertility plate looks like.
Tuesday August 11th 
7pm: Beth Summerl R.N.:   Choice
Inhabiting the space between stimulus and response

The science and the physiology of mindfulness

Your true home:  Heartfulness
8pm : Susana Marquez, LMFT : Coping with the emotional highs/lows during infertility 
Learn coping skills to help with emotional roller coaster

Learn how to identify triggers/patterns/behaviors that can intensify emotional roller coaster of feelings.

Learn how to implement coping skills when emotions are triggered.
Thursday August 13th
7pm: Shala Salem, M.D.   Infertility Treatments
Learn about ovulation induction, intrauterine insemination and In Vitro Fertilization

Learn when each treatment is recommended, the side effects and success rates. 
8pm: Zermina Akbary, BSN,  R.N., CHHC.  – Supplements that promote egg and sperm health
Learn what micronutrients are. How to get them from food and when to supplement.

Supplements for Egg Health

Supplements for Sperm Health
Tuesday August 18th:
7pm: Beth Summerl, R.N.:  Being Human
Stability and clarity practices

Peace, beauty, calm

Continuing the journey; resources
8pm: Susana Marquez,  LMFT: How to cope with familial pressures and expectations
Learn to set boundaries with family members

Learn to communicate with "I" messages

Explore familial pressures and expectations in order to address them.
Thursday August 20th
7pm: Shala Salem, M.D.   Are toxins in your environment affecting your fertility?  
Learn how Environmental chemicals affect egg, sperm, embryo and fetus.   

Learn what toxins you should avoid and how to avoid them to increase your chances of a healthy pregnancy. 

How to find safer products for you and your partner. 
8pm: Zermina Akbary, BSN, R.N., CHHC : How to create a healthy Kitchen 
Learn what a healthy kitchen looks like. 

Storage/Organization Tips

Pantry item staples
Closing:
Learn about tips, tricks and resources to make these changes be more sustainable.
Frequently Asked Questions
1. What is the time commitment for the course?
The course is 4 weeks long.  We will meet from 7-9pm on Tuesdays and Thursdays. The total time commitment is 16 hrs of live courses.
2. Will this course be helpful if I have already done fertility treatments?  
Yes!  I am a firm believer that the techniques taught in this course will help to minimize stress and improve quality of life while going through treatment or after treatment.
3. When and where do these classes take place?
This is a virtual course, so all classes will be held on Zoom.
4. Are these classes private?  
Yes these classes will be done on the Zoom webinar platform and will require a password to join.  Only the instructors will be on video.  All videos and microphones will be off for attendees.
5. Can I ask the instructors questions?  
Yes, there will be time allotted after each class for questions that can be asked anonymously.  
6. Can I take this course if I have not yet started trying to conceive? 
Yes! It's a wonderful way to prepare your body for pregnancy and to learn about the changes you can make in your everyday life to improve your chances of conception. 
7. Can my partner attend the classes? 
Yes!  You may attend the classes on your own or with your partner.  If your partner cannot attend it is encouraged for you to review the materials with your partner. 
8. What if I can't attend all the classes?  
You will receive the class recordings so no need to worry if you cannot attend a class.
9. What if I want to work privately with one of the instructors after the course completion?    
You will be entitled to discounted rates to work with some of our instructors, and also will receive a New Patient voucher to meet with Dr. Salem in her practice.